Steel Container "Rust"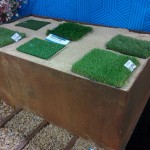 Steel Container "Rust"
Price subject to change
Due to constant changes in prices of steel the listed prices may be outdated.
Disclaimer: Our goal is to make sure the pictures, information and specifications listed are correct as possible but you should not solely rely on what's provided thru the product listing. If your needs and tolerances are very specific please contact us at 8019356511 (call/text) to make sure there won't be any concerns with your purchase. In some circumstances we will refer you to the vendor of the product/service.